How to change the mouse cursor in Google Chrome to a custom one?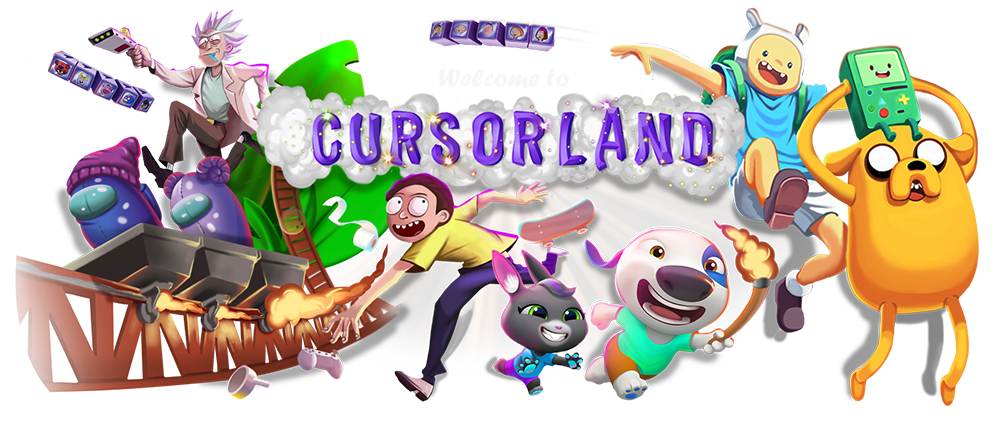 Tired of the default cursor in your browser? Looking for some variety and something new? Then try out the unique Cursorland extension, which will change the design of your usual arrow to the maximum! Make your internet surfing brighter! The browser extension is available for download from the official Chrome store. All you have to do is click on the "Install" button and approve the action. After that, a cursor icon will appear in the upper right corner of the browser. Click on it with the left mouse button and you will see an area where you can configure the extension.
How to set up and use the Cursorland extension?
The green "ON/OFF" button, as you might have guessed, activates and deactivates the extension. To change the cursor to any other from the list, simply select it with the left mouse button. To increase the size of the cursor, you just need to move the slider opposite the "Size" item to the right. To decrease - on the contrary, to the left. If you are missing those cursors that are already in the extension by default, you can always add new ones from our site. How to do it? Tap on the blue button "More cursors" and you will be taken to a directory where you can select and install any other. Are you attracted to cursors from games? No problem! Go to the "Collections" section on the site and scroll down the list. There you will find signs made in the style of the most popular games. For example, Minecraft or Roblox.
Click on the game you are interested in and you will find yourself in a collection with many variations of the cursor. To add any of them, click on the button of the same name. You will see how the cursor icon flew away towards the extension, and the "Add" button changed to "Added" and became inactive. If you first want to see how minecraft cursors will look without adding them immediately to the extension, use the test area. To do this, hover the mouse over the cursor image you want.
This way you can evaluate the appearance of the custom cursor before adding it. When you hover over any of the cursors, two icons appear above it. A white asterisk is adding to favorites, and a red cross is deleting the cursor.
What else you need to know about the extension?
Do not try to see the cursor in the new design on pages from Google. The selected design will not be displayed there, since the corporation prohibits the use of custom cursors on its own sites. Therefore, they show the standard mouse pointer, which is preinstalled in the system. The extension is currently completely free. It has no paid features or hidden fees. And it has also been manually moderated and therefore completely safe. Enjoy!
Go to the Cursorland website